Explore the Science Behind CytoSerum®
Stem cell activation, amino acids, and the formation of new blood vessels have created visible results in clinical environments within three months. Learn more about CytoSerum® R&D today.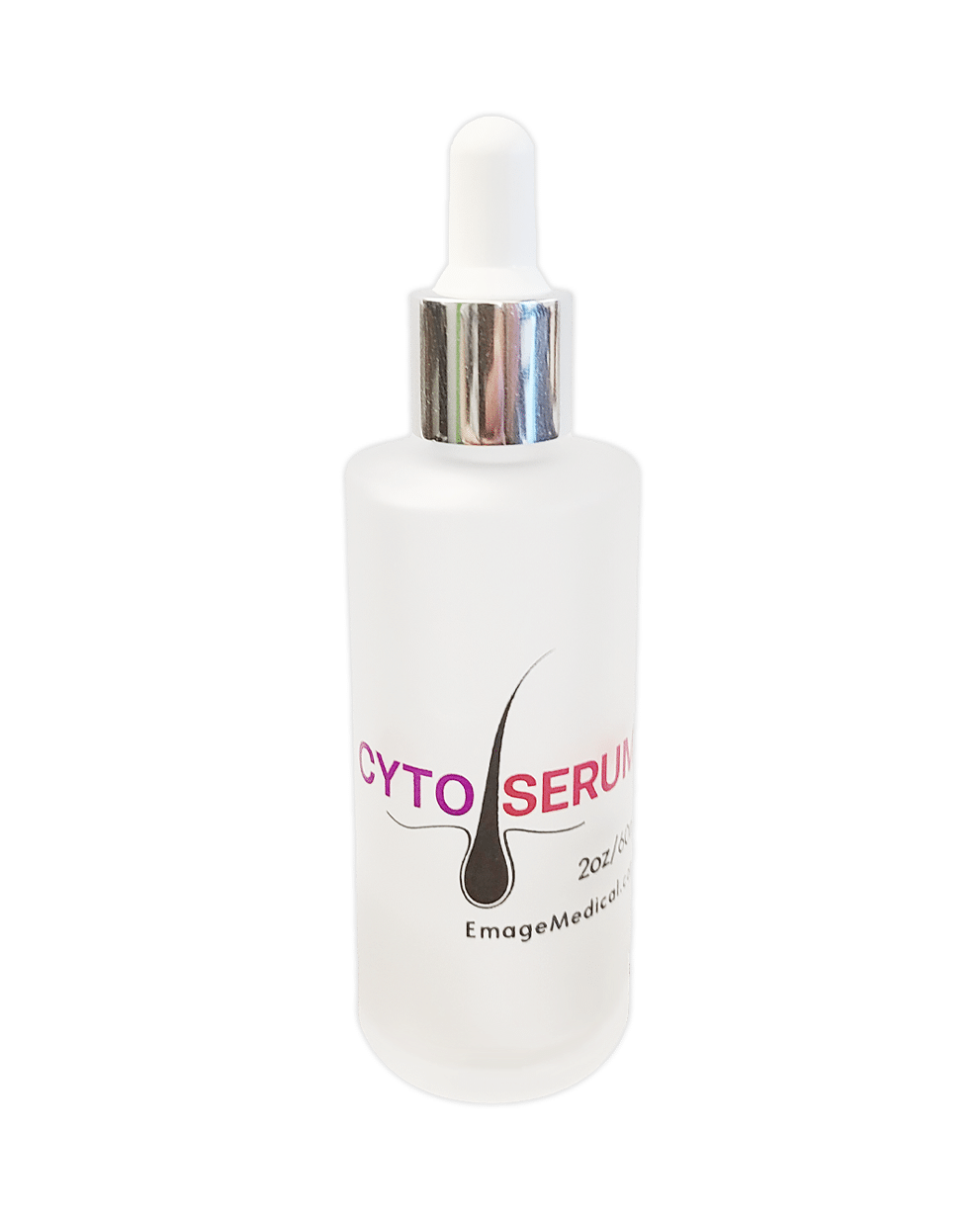 Why CytoSerum®?
The science of hair restoration is complex. That's why CytoSerum® for hair restoration takes a multimodal approach to kickstart hair growth and arrest hair loss. By re-launching stem cell activity and promoting the development of new blood vessels, remaining hairs get the nutrients they need to thrive while lost hairs gradually return. With visible results in three months, CytoSerum® deserves a spot at your practice today.
What Providers Say About CytoSerum®
"I have worked with Emage since 2013. Their products, price point, and service are incomparable. I find them to be thorough, reliable, and efficient."
"WOW!! Loving my skin again…smoother, firmer, more even tone and dewy glow. Apparatus was easy to use and not time consuming at all. No down time or worries after use…can go about my day. Cari Ray is extremely knowledgeable and answered all my questions. Thank you for helping me reach my skin goals!!"
"Super professional and knowledgeable. Recommend 100%. Very happy with products and services!!!!"
The Emage Medical Difference
Why Choose Us?
To give you every advantage we can, we've pulled out all the stops. Here are just a few of our advantages.
Learn More About Our CytoSerum® Today!