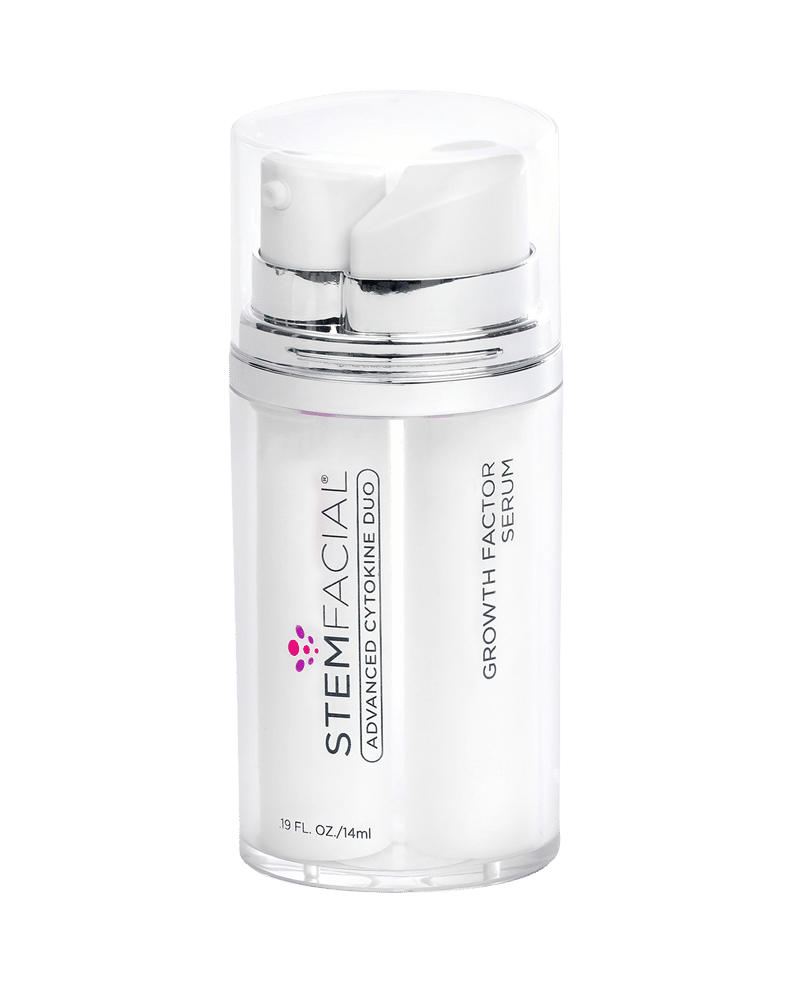 Why StemFacial®?
For post-treatment recovery or as a treatment all its own, the StemFacial® Matrix solution and Advanced Cytokine Duo solution represent a major leap forward in growth factor applications. Designed for use after microneedling or microdermabrasion, or on its own as a three-treatment, nine-week program, StemFacial® supports incredible results that have to be seen to be believed. Harness the molecular science of stem cell growth factors and peptides at your practice.
StemFacial® Science & Features
What Providers Say About StemFacial®
"I have just started using the Stem Facial products and gone through my first round with the product and the Cytopen; all I can say is I'm amazed! Friends have already noticed a difference in my skin texture! I am excited to see my final outcome!"
"I have used Emage and their Cytopen/StemFacial service and am so pleased! I have just initiated my treatment but the professionalism of the team, the quality of the product, and the service delivery have all been exemplary. I am so excited about completing the treatment and seeing my final results!! Thank you to Cari and Emage!"
"Just started using the StemFacial products. My skin feels smooth and I can't wait to see the results. Great service and staff."
The Emage Medical Difference
Why Choose Us?
To give you every advantage we can, we've pulled out all the stops. Here are just a few of our advantages.
Learn More About Our StemFacial® Today!